Skip to Content
Singapore ACM Chapter is a local chapter of: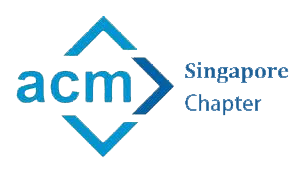 Singapore ACM is a local non-profit, volunteer organization run and made up of local professionals. We host events for the Computer Graphics community in Singapore, reach out to other communities and aim to promote contact and information exchange.
This Chapter is chartered by the ACM. It is formed and will operate under the sponsorship of the ACM.